Bravo Sunglasses BV1815-C1
Stunning RX Quality Lightweight Armor Plated Stainless Steel Sunglasses from Bravo.
:  Lenses Coated with Exclusive Long Lasting ANTIFOG Liquid   Technology. Exclusive to Bravo!
: Virtually Indestructible.  Nearly impossible to break.
: 100% UVA/UVB Protection
: Scratch Resistant Poly Carbonate Lens.
:Fog Technology will clear fog almost completely. So you can have an excellent clear view.
:Rain Technology. Improves vision when its raining in daytime.
: Lenses can be easily exchanged by all optometrist for Prescription Reading, Sunglasses or Bi Focals.
: This design accentuated with genuine Swarovski Crystals and 18 Karat Rose Gold.
Metal Color: 18 K Rose Gold (6 microns of gold over stainless steel).
Size: 58-18/140
Acetate: Black
Description: 56 Total 1.0mm round Swarovski Diamonds (28 per arm).
Lens Color: Pink
ALL BRAVO LENSES CAN BE EASILY EXCHANGED BY ALL OPTOMETRIST FOR PRESCRIPTION READING, SUNGLASSES OR BI FOCALS.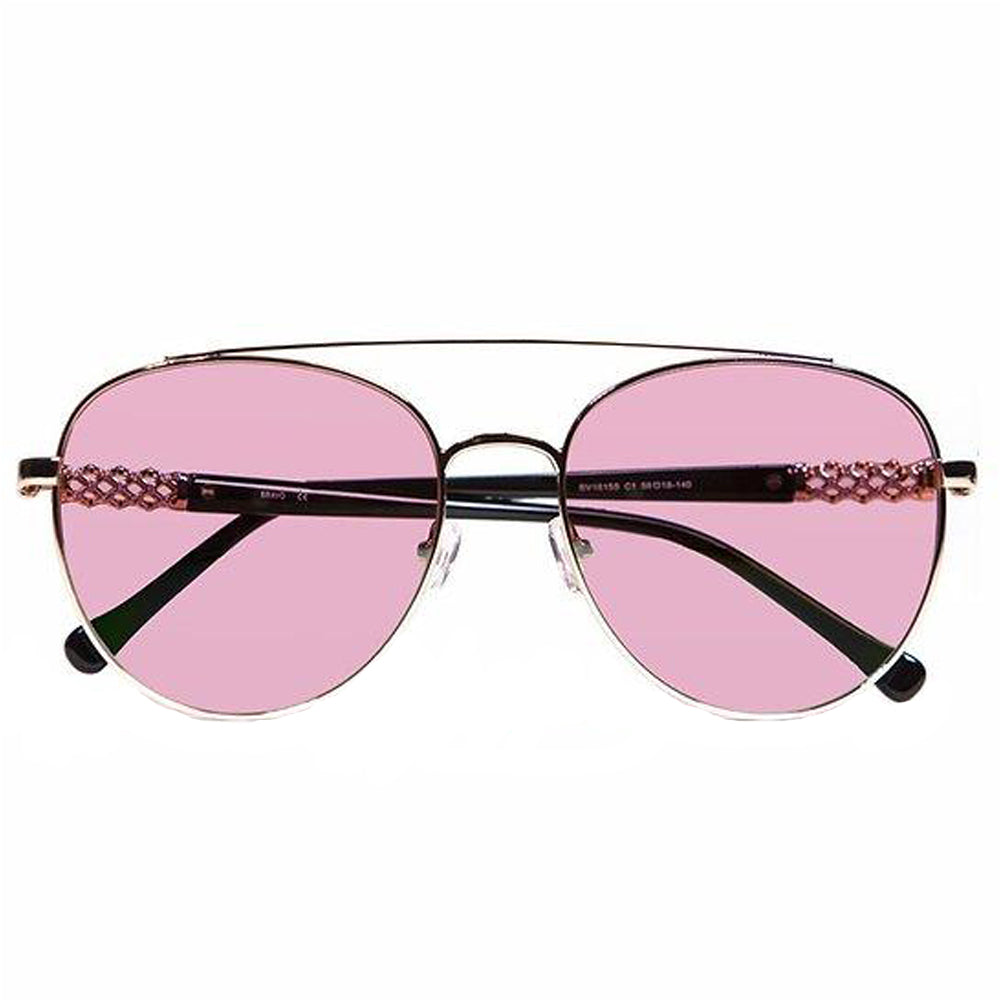 Select Your Prescription Type
Powered By
LensAdvizor
Add your prescription
Powered By
LensAdvizor
Upload Prescription
Please upload your prescription as a PNG, JPG or PDF file.
Powered By
LensAdvizor
Enter Your Prescription Manually
Select Your Reading Strength Level
OD (Right Eye)
OS (Left Eye)
Prism Values
OD (Right Eye)
OS (Left Eye)
Powered By
LensAdvizor
Choose Your Lenses
Powered By
LensAdvizor
Please Review Your Order
Bravo Sunglasses BV1815-C1
---
---
Order Notes
Powered By
LensAdvizor
---