Night Blossom Flower Print -Medium-Leather Wallet WBH93-02
Enamel Coated Italian Calfskin Leather. Gold Leaf Embroidered Cotton Polyester Twill Lining. Front Opening: 4 credit card slots, zippered coin/notes compartment, 2 id clear pocket, 3 bills/notes holder compartment & adjustable clips. Center Opening: zippered compartment contains 2 bills/notes compartments. Back Opening: 14 credit card slots, 1 bills/notes compartment & 1 pen/lipstick holder Made in USA.  All Bravo Bags/Wallets are coated with airplane paint a exclusive technology to Bravo to prevent scratches, cracking, peeling and are RFID proof.
Size in inches L 6'' xH 3.5''x W 2''
CM Size L15.2cm x H 9 cm x W 5 cm
Model: WBH93-02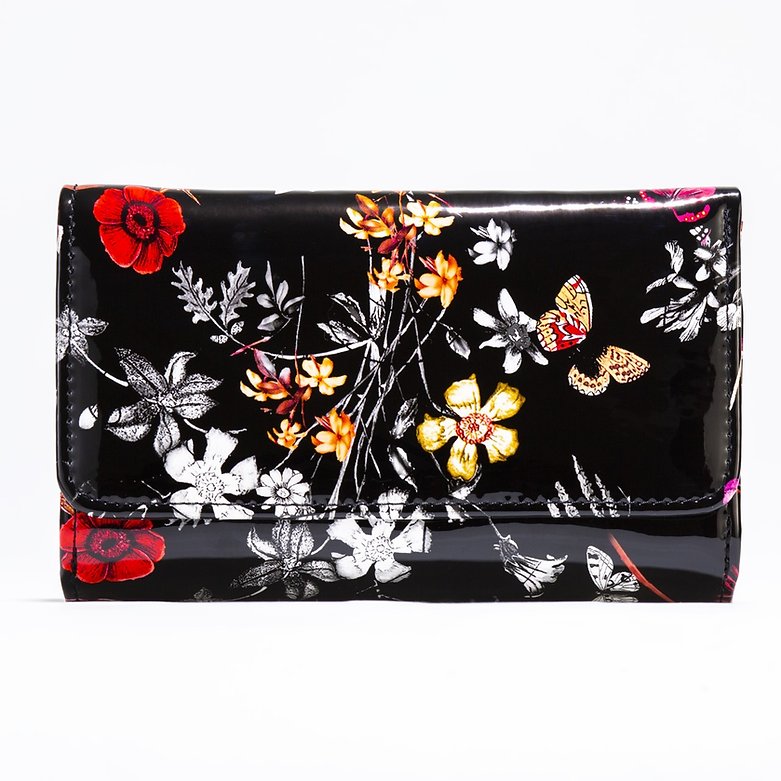 Select Your Prescription Type
Powered By
LensAdvizor
Add your prescription
Powered By
LensAdvizor
Upload Prescription
Please upload your prescription as a PNG, JPG or PDF file.
Powered By
LensAdvizor
Enter Your Prescription Manually
Select Your Reading Strength Level
OD (Right Eye)
OS (Left Eye)
Prism Values
OD (Right Eye)
OS (Left Eye)
Powered By
LensAdvizor
Choose Your Lenses
Powered By
LensAdvizor
Please Review Your Order
Night Blossom Flower Print -Medium-Leather Wallet WBH93-02
---
---
Order Notes
Powered By
LensAdvizor
---