LE192004 BR-B Leah. S Sunglasses
100% UVA/UVB Protection. Does not discolor. Virtually Unbreakable. Child Proof. 100% Biodegradable.
ALL BRAVO LENSES CAN BE EASILY EXCHANGED BY ALL OPTOMETRIST FOR PRESCRIPTION READING, SUNGLASSES OR BI FOCALS.
Made in USA.
RX Quality using Cold Insert Method, to change to Prescription Reading/Prescription Sunglasses, Do Not Heat Frame.
Premium Quality Fashion Sunglasses.
Brown Metal Frame with 24 Swarovski Crystals and one Gold Motif on Frame, Brown Polycarbonate Scratch Resistant Lens, 7 Clear White Swarovski Crystals on each Arm Attached to Frame, Beautiful Small Pearls in Etched Gold Holder on each Arm, Nose Pad Carved From Polycarbonate Frame. Size: 79x34x26cms, Very Light Weight.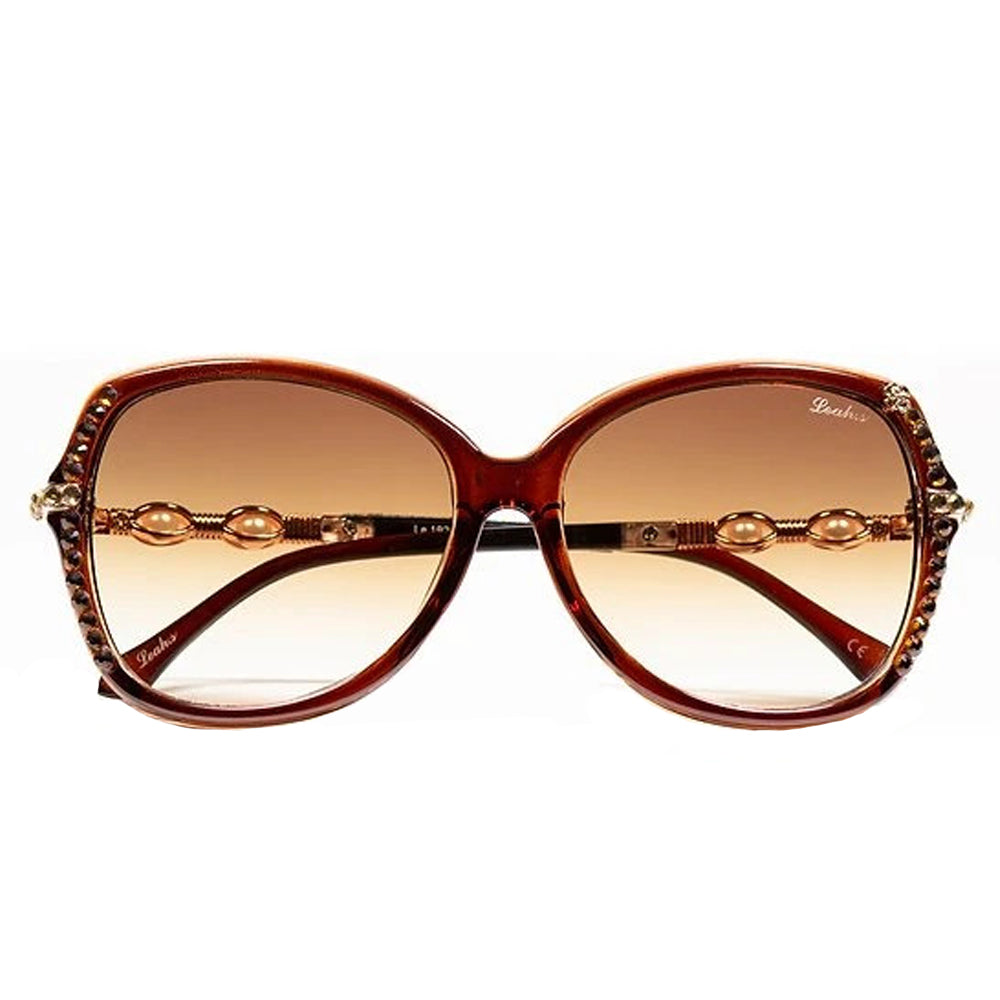 Select Your Prescription Type
Powered By
LensAdvizor
Add your prescription
Powered By
LensAdvizor
Upload Prescription
Please upload your prescription as a PNG, JPG or PDF file.
Powered By
LensAdvizor
Enter Your Prescription Manually
Select Your Reading Strength Level
OD (Right Eye)
OS (Left Eye)
Prism Values
OD (Right Eye)
OS (Left Eye)
Powered By
LensAdvizor
Choose Your Lenses
Powered By
LensAdvizor
Please Review Your Order
LE192004 BR-B Leah. S Sunglasses
---
---
Order Notes
Powered By
LensAdvizor
---